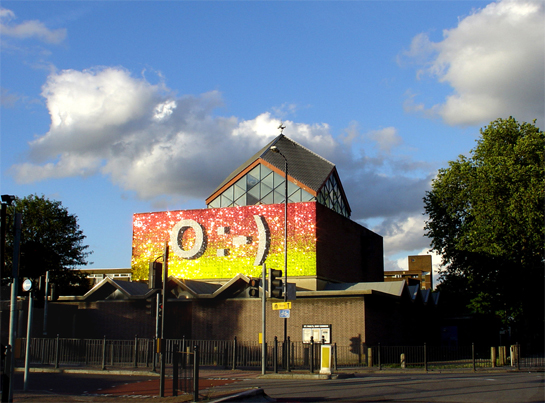 Rose Finn-Kelcey's 'Angel'
for St Paul's Bow Common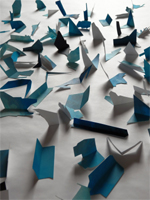 Nicola Dales' 'Between' for Manchester Cathedral and Didsbury Islamic Centre is exhibited
Welcome to Art and Sacred Places
Art and Sacred Places is a unique national arts consultancy
and commissioning agency which specialises in promoting
interaction between faith and the contemporary visual arts
Annual General Meeting 2014 and talk by
Dr Aaron Rosen
Wednesday 9th April 2014 from 18.00-20.00
Room K0.18 (South Range 3), Building A, Strand Campus, Kings College London, WC2R 2LS
'Why do so many Jewish artists like creating works for Churches?' -
Following a very brief AGM, there will be a talk by and discussion with Dr Aaron Rosen who will survey some of the most intriguing Jewish church commissions, including the Louise Nevelson chapel in New York city, the subject of his forthcoming edited book, Religion and Art in the Heart of Modern Manhattan." The tensions that have emerged from such commissions, including artists such as Lipchitz, Chagall, Epstein, Rothko and Caro, have yielded fecund results, both artistically and theologically," says Dr Rosen.
See some of our latest projects>>

Website hosting by: Media Orb Ltd.